Brand Name:ZWNAV

Origin:CN(Origin)
Din:One Din
Display Size:10.26
Display Size:
RAM:4g
Resolution:Ultra HD 1280*720
Special Features:bluetooth
Special Features:Built-in GPS
Special Features:Charger
Special Features:FM Transmitter
Special Features:MP3 Players
Special Features:Radio Tuner
Special Features:Touch Screen
Special Features:TV
Item Size:10.26 inch
ROM:64G
Model Name:Car Multimedia Radio For Mercedes-Benz Vito
Interface:ISO Plug and Play
OSD Language:Chinese (Simplified)
OSD Language:Chinese (Traditional)
OSD Language:Albanian
OSD Language:Arabic
OSD Language:Azeri
OSD Language:Irish
OSD Language:Estonian
OSD Language:Belarusian
OSD Language:Bulgarian
OSD Language:Icelandic
OSD Language:Polish
OSD Language:Persian
OSD Language:Boolean text (Dutch South Africa)
OSD Language:Danish
OSD Language:German
OSD Language:Russian
OSD Language:French
OSD Language:Filipino
OSD Language:Finnish
OSD Language:Georgian
OSD Language:Haitian Creole
OSD Language:Korean
OSD Language:Dutch
OSD Language:Galicia
OSD Language:Catalan
OSD Language:Czech
OSD Language:Croatian
OSD Language:Latin
OSD Language:Latvian
OSD Language:Lithuanian
OSD Language:Romanian
OSD Language:Maltese
OSD Language:Malay
OSD Language:Macedonian
OSD Language:Norwegian
OSD Language:Portuguese
OSD Language:Japanese
OSD Language:Swedish
OSD Language:Serbian
OSD Language:Slovak
OSD Language:Slovenian
OSD Language:Swahili
OSD Language:Thai
OSD Language:Turkish
OSD Language:Welsh
OSD Language:Ukrainian
OSD Language:Hebrew
OSD Language:Greek
OSD Language:Spain's Basque
OSD Language:Spanish
OSD Language:Hungarian
OSD Language:Armenian
OSD Language:Italian
OSD Language:Yiddish
OSD Language:Hindi
OSD Language:Urdu India
OSD Language:Indonesia
OSD Language:English
OSD Language:Vietnamese
Out Power:4*52W
Max External Memory:64G
Operating System:Android 11
Digital Media Format:Mp3
Digital Media Format:Mp4
Digital Media Format:WMA
Digital Media Format:JPEG
Material Type:Plastic and hardware
TF/Micro SD Slot:2
Item Weight:5kg
Special Feature:Built-In Speaker/Microphone
Special Feature:Wifi Function
Special Feature:Support Steering Wheel Control
Special Feature:Support 3G Network
Special Feature:Support 4G Network
Special Feature:Support Can-Bus
Voltage:12V
Certification:CE
Certification:FCC
Screen:HD G+G screen
Origin:CN(Origin)
Plug:plug and play
DSP:Support Android Car Radio For Maserati Quattroporte
Carplay:Support Android Car Radio For Maserati Quattroporte
Androidauto:Support Android Car Radio For Maserati Quattroporte
Digital TV:Support Android Car Radio For Maserati Quattroporte
DAB+:Support Android Car Radio For Maserati Quattroporte
Car Steer Wheel Control:Support Android Car Radio For Maserati Quattroporte
Model Name:Android Car radio Multimedia Player
Special Features 1:Support GPS Navigation
Special Features 2:MP3 Players, Bluetooth, FM Transmitter, Touch Screen, Mobile Phone
Special Features 3:Universal MP4/MP5 Players
Special Features 4:Support Original Steering Wheel Control
Special Features 5:Wifi Function
Special Features 6:IOS/Android mirror link
DVR:Support
Backup Camera:Support
car radio Interface:Two USB interface
Internet:4G+WIFI
This store contains all technical after-sales problems. If you have any questions, please send a private message to the customer, and we will handle all the problems for you here, and it will be returned within 15 days!!!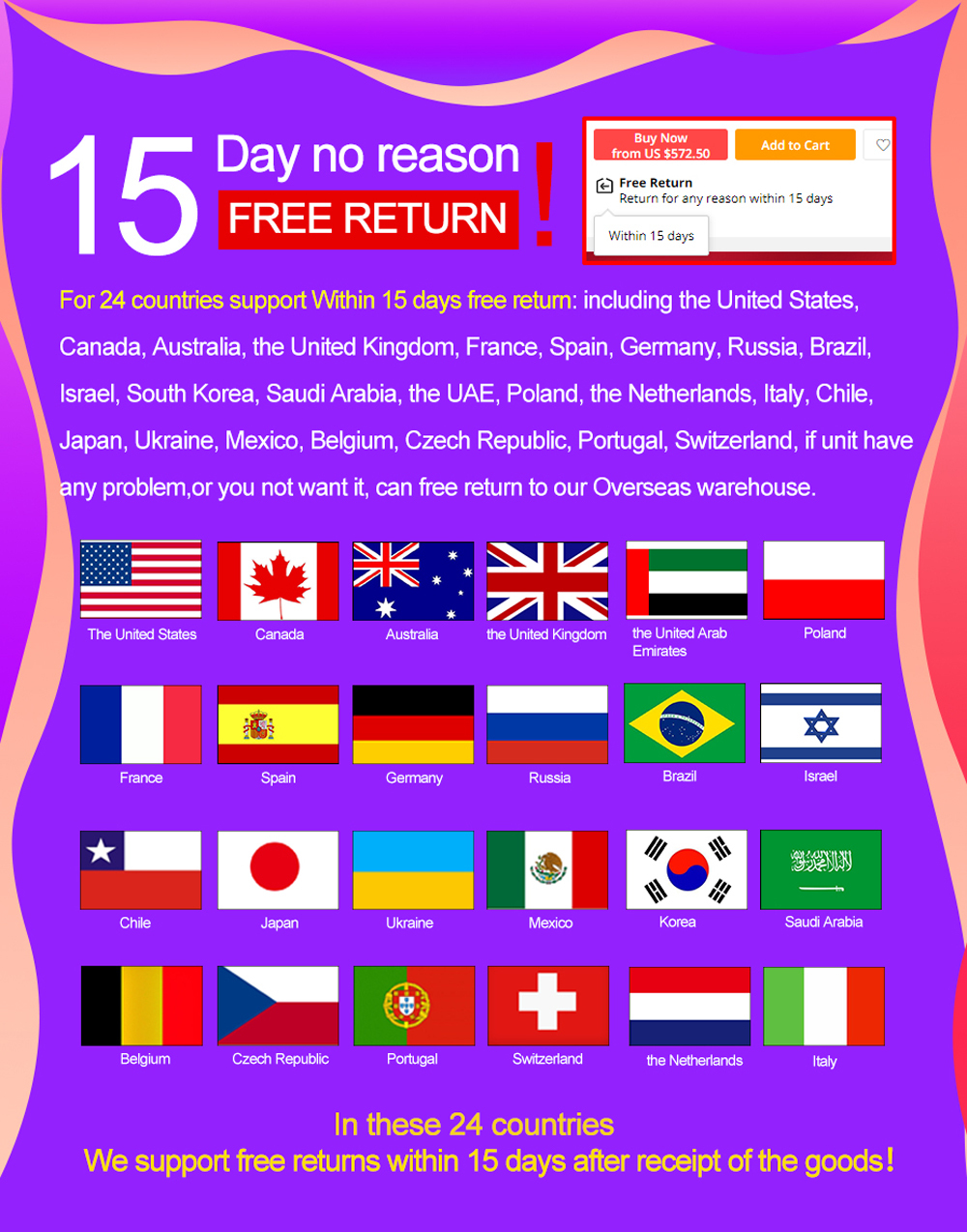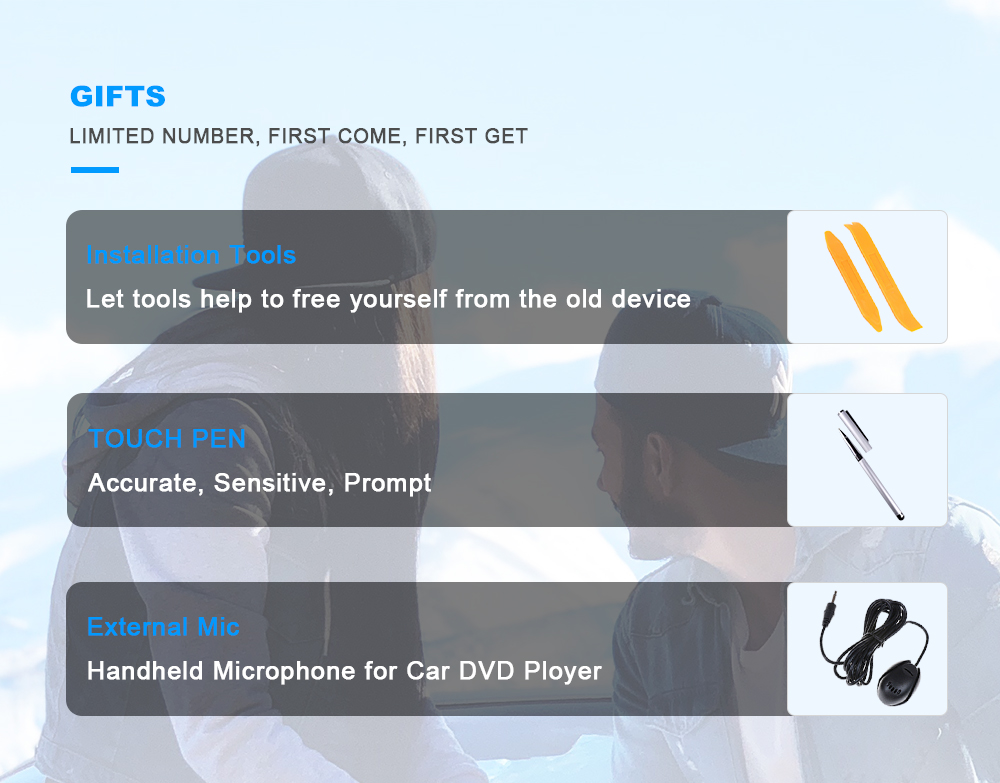 Product Features:
Core:8 core Qualcomm chip
Support HDMI output to the other screen
Choosing Penhui 's auxiliary screen can support Multi-control
Vehicle Standard Chip :Anti- High Temperature
Screen Size : 10.25 inch
Screen Resoluton : 1280*720 blueray 2.5D HD screen
OS : Android 11.0 system
RAM : DDR3 4GB
Flash : 64GB
Built in WIFI 4G 5G
Radio module : HD Radio NXP 6686 (Easy reception even with a weak signal);
FM 87.5-108Mhz 36 cells to record favorite stations in memory;
AM 522-1161Khz 18 cells to record favorite stations in memory;
The ability to edit station names (preliminarily you need to run AS (automatic search);
RDS:The ability to type in the frequency manually.
Support Wirelss CarPlay & Android Auto & Mirrorlink
Go to Internet by personal hotspot or Wifi signal
Perfect support Air conditioning information
Perfect support Steering wheel control
Support Picture in Picture(PIP) function, two images can be in one screen
User can frelly change the display up or down
Built-in Bluetooth 5.0 for mobile hands-free(include phone list, call list, received call, unreceived call, missed call)
Bluetooth music with music spectrum
Built in GPS function, Support online GPS map and offline GPS map
Radio receiving: FM/AM can be stored 30 stations.
With 2 Back USB port, Support USB disc and hard disk drive
Support mirror link function, the screen of smart phone can cast on car dvd
Video: MP4,H.264,WMV,AVI,RM/RMVB,VOB, 1080p video and more
Audio: MP3,WMA,WAV and more
Can separately set Volumes of the music/video,
with excellent screen color brightness, user can frelly adjust the brightness
Adjustable two model backlight: day and night
Audio output 4*50W, EQ: 32 Equalizers for Sound
OSD Language: English / Russian / French / German / Spanish / Italian / Arabic / Portuguese / Turkish / Thai / Polish / Hebrew all 53 language
Precautions before buying
1: Regarding product installation, all are non-destructive docking. If there are any problems during the installation process, please contact us and do not make your own conclusions.
2: When installing the product, the car needs to be turned off before the wiring harness can be plugged in.
3: If you don't know the insertion position of the wire harness, you can consult us for guidance by taking pictures.
4: All machines are special-purpose products for special vehicles. For each product, our technicians will successfully install and debug the vehicle before selling it.
5: If you are not sure whether you can install this model, you can send the picture of the center console to our customer service for confirmation.
6: Product import duties are paid by the buyer.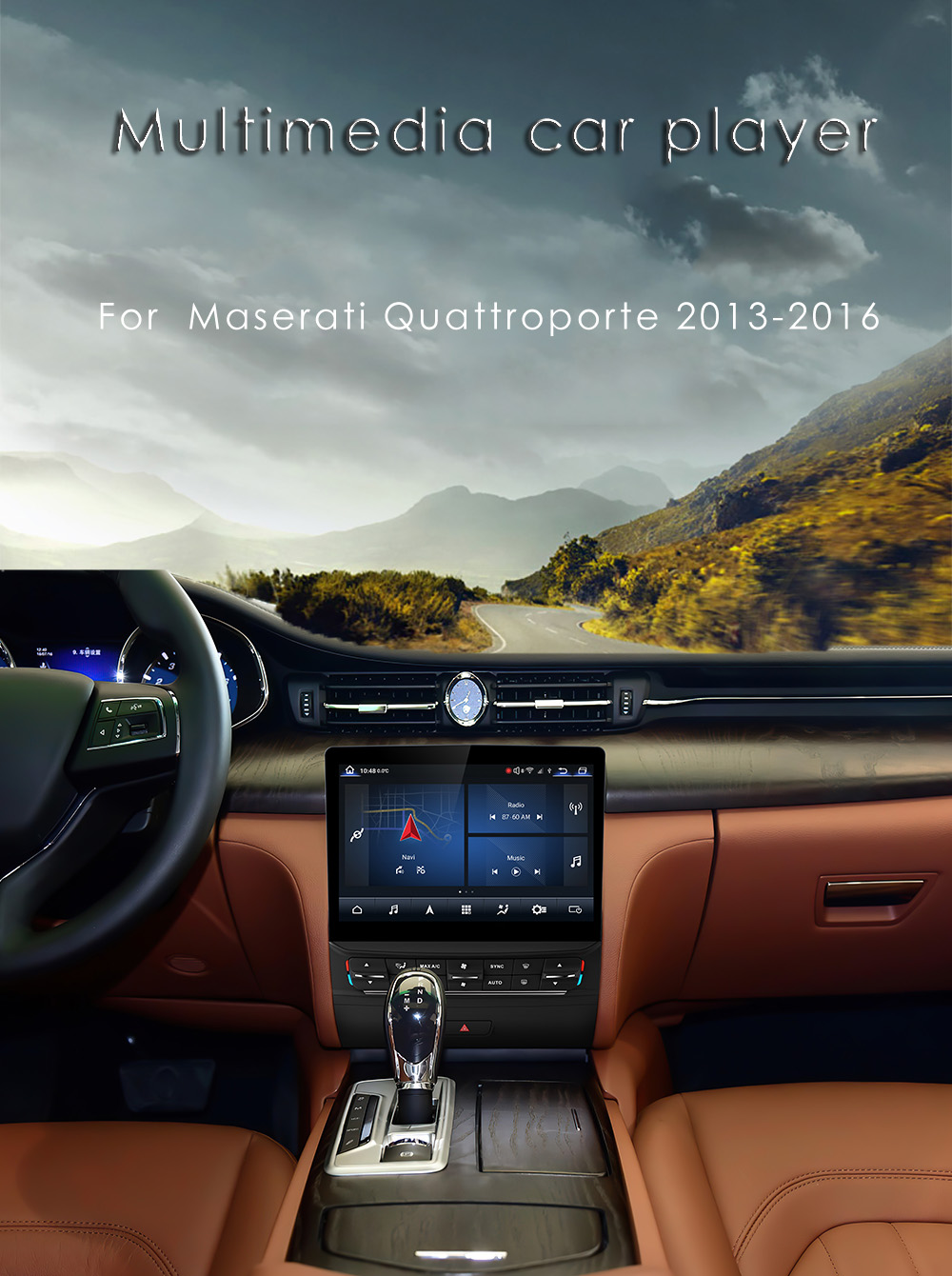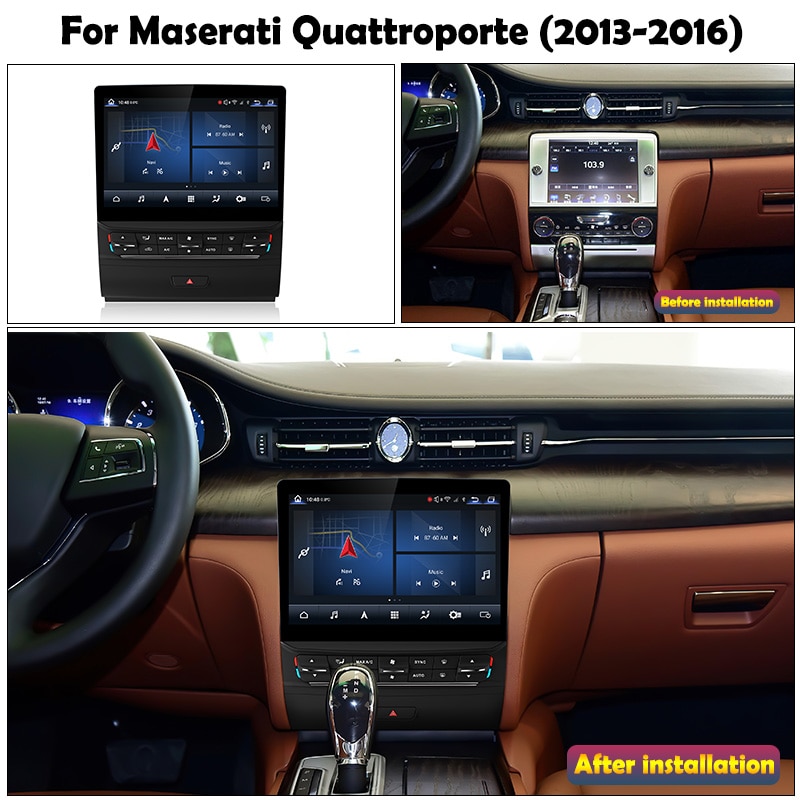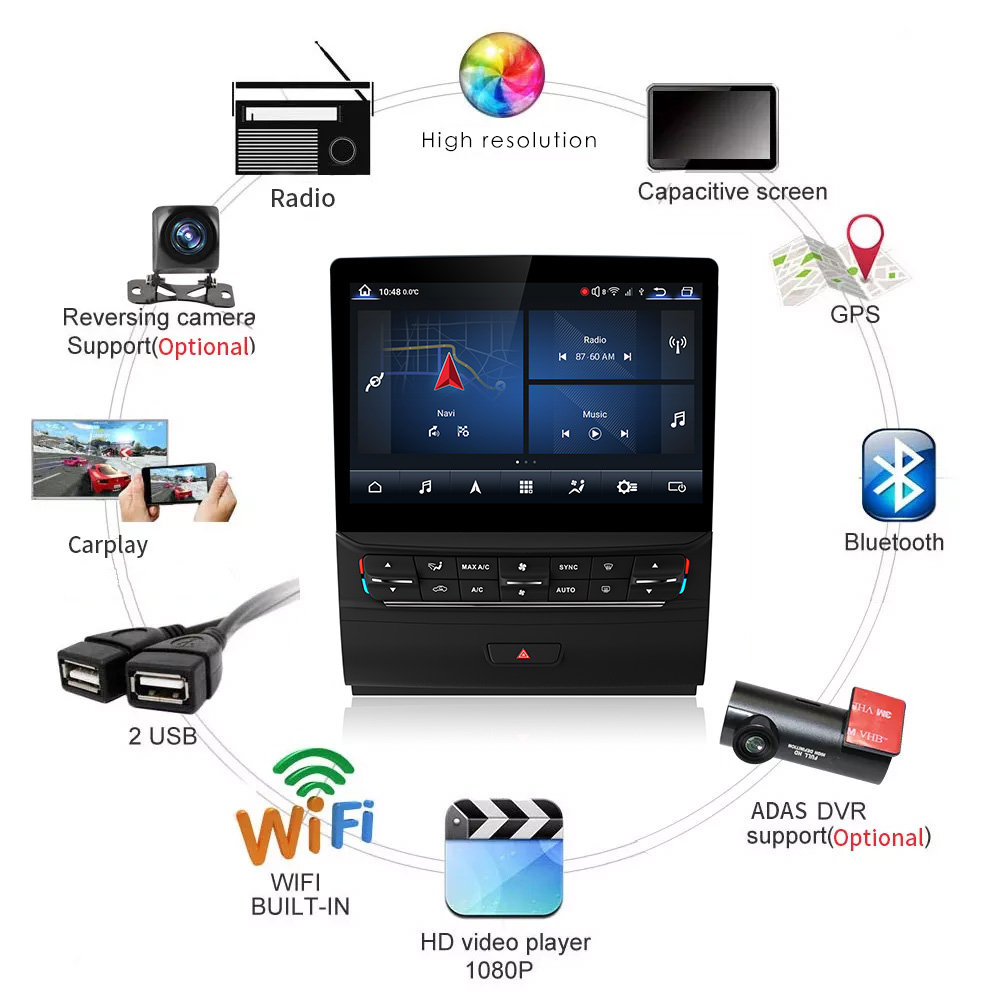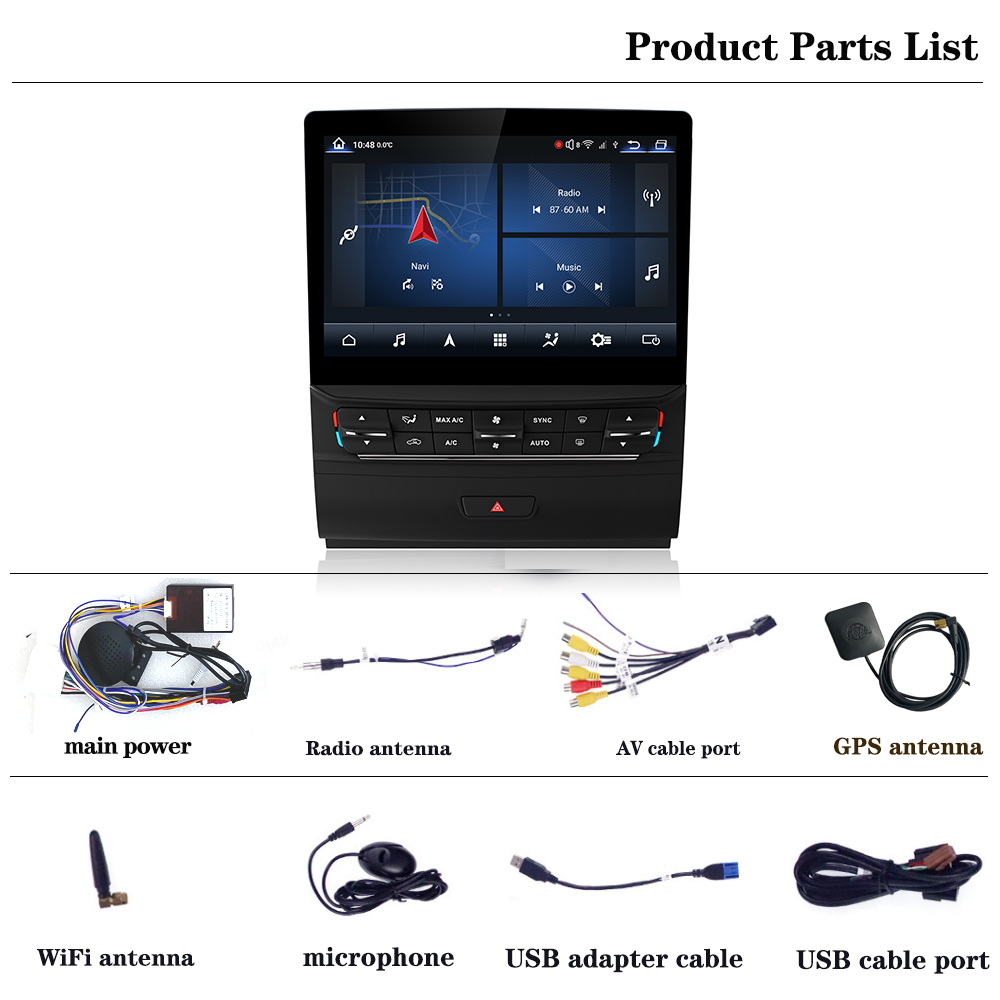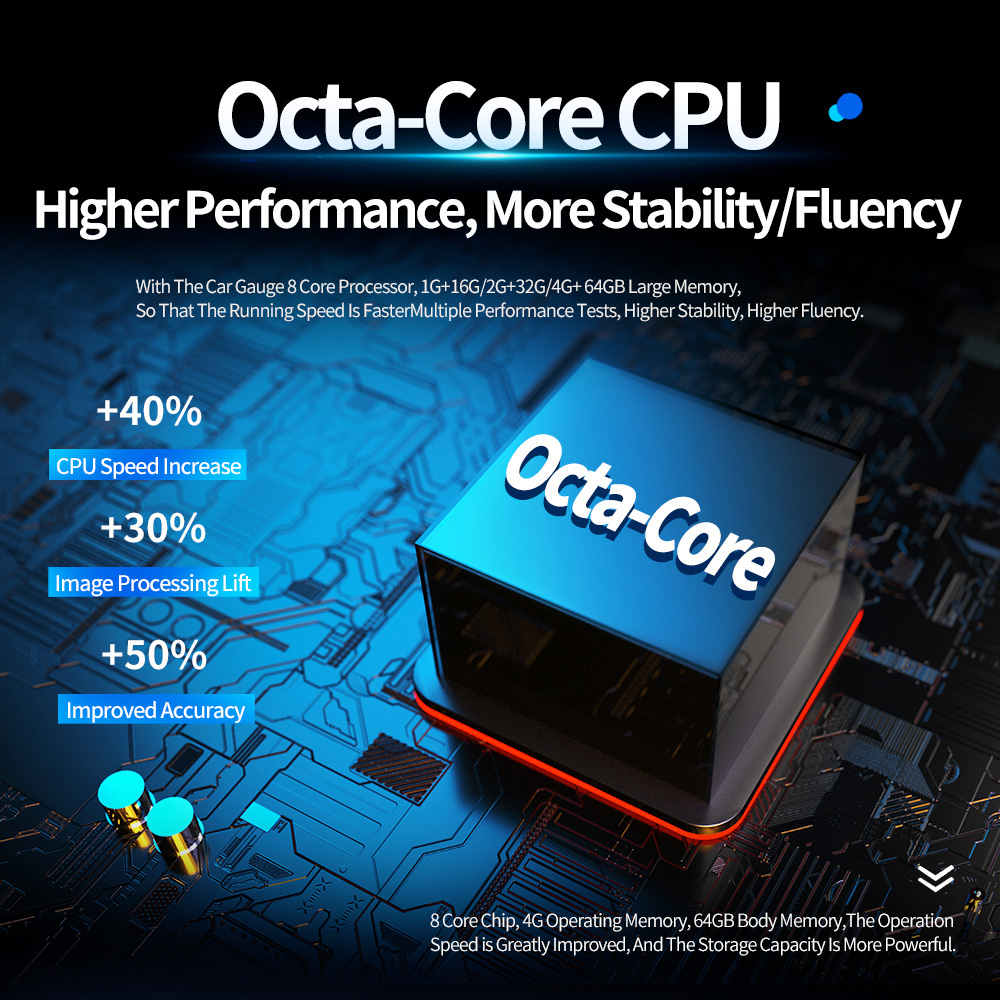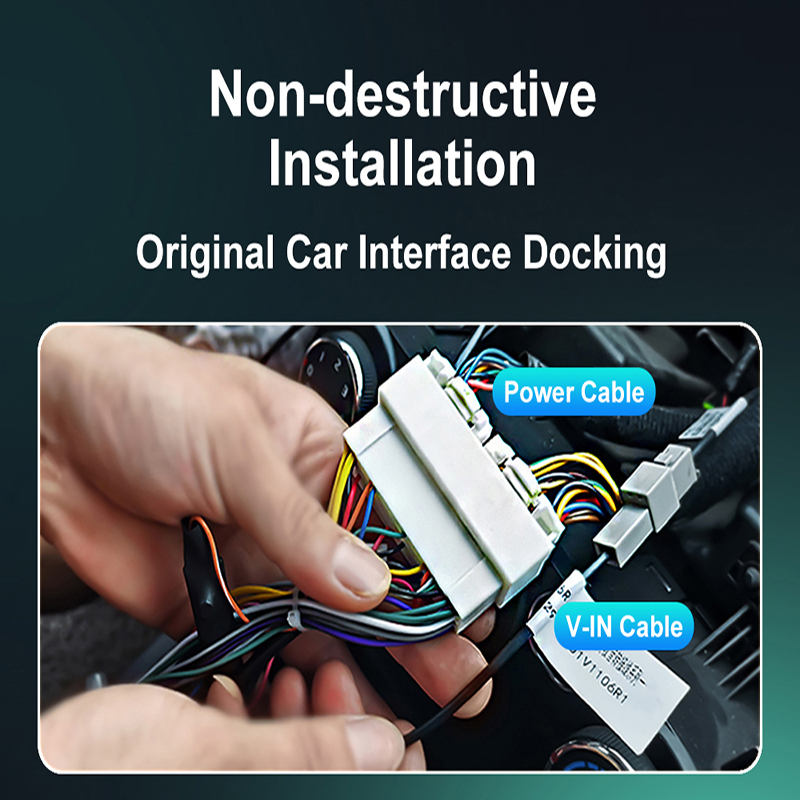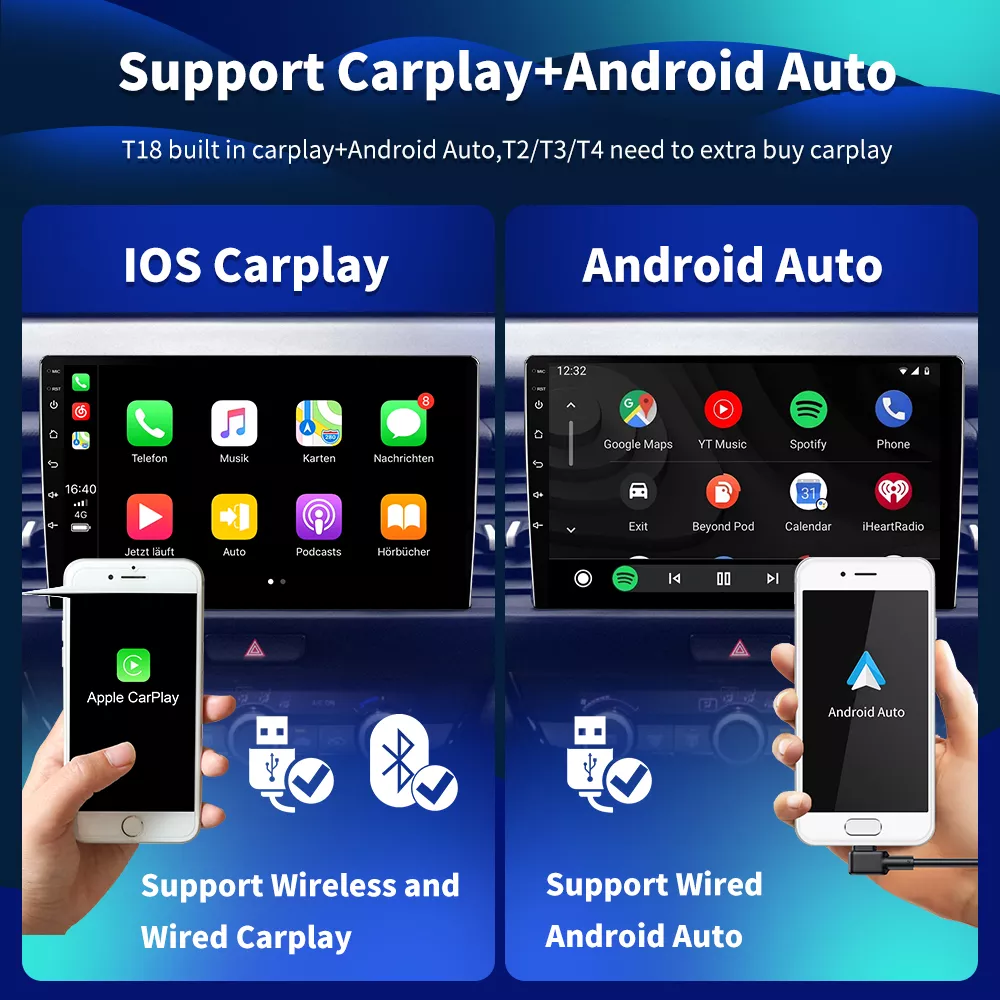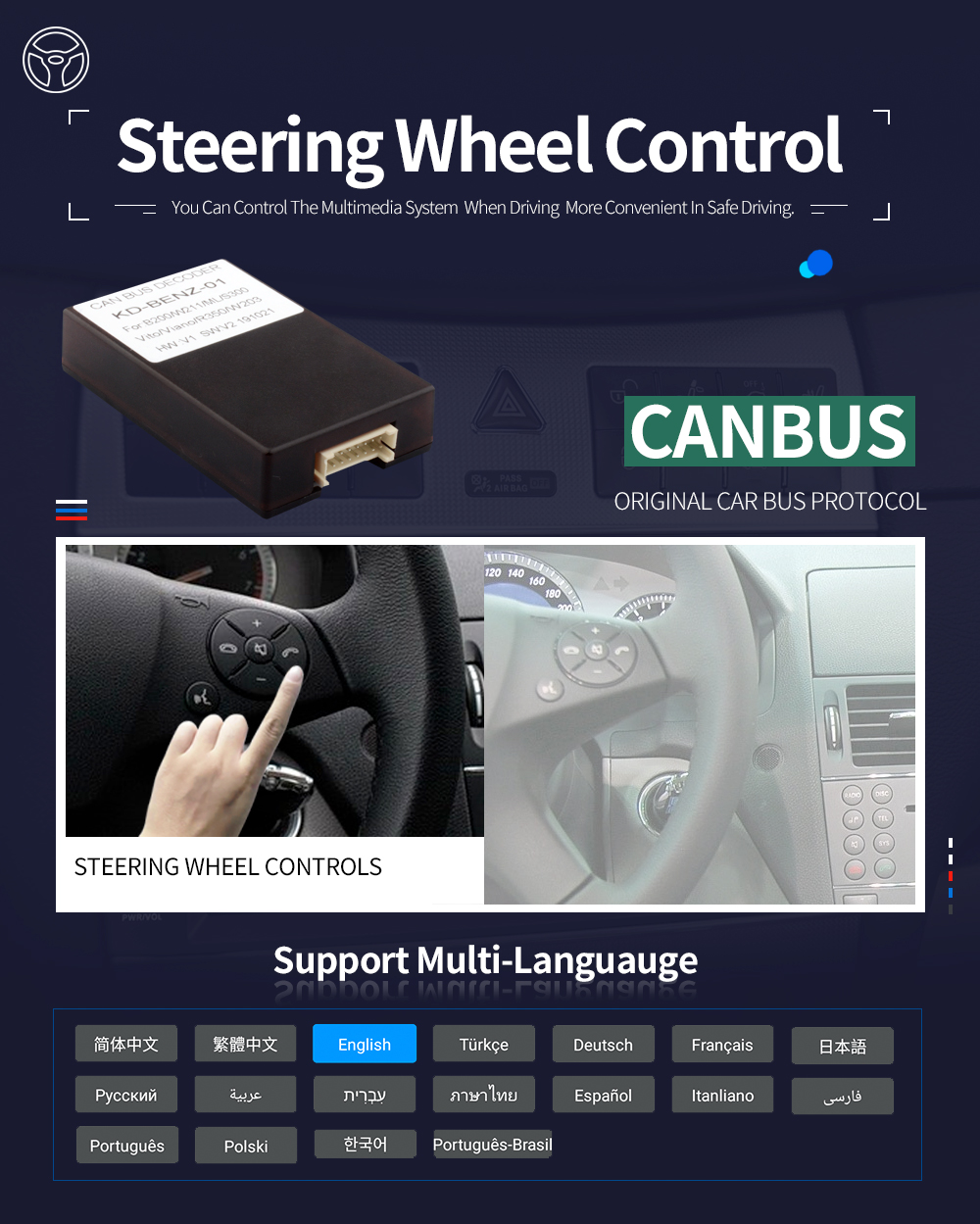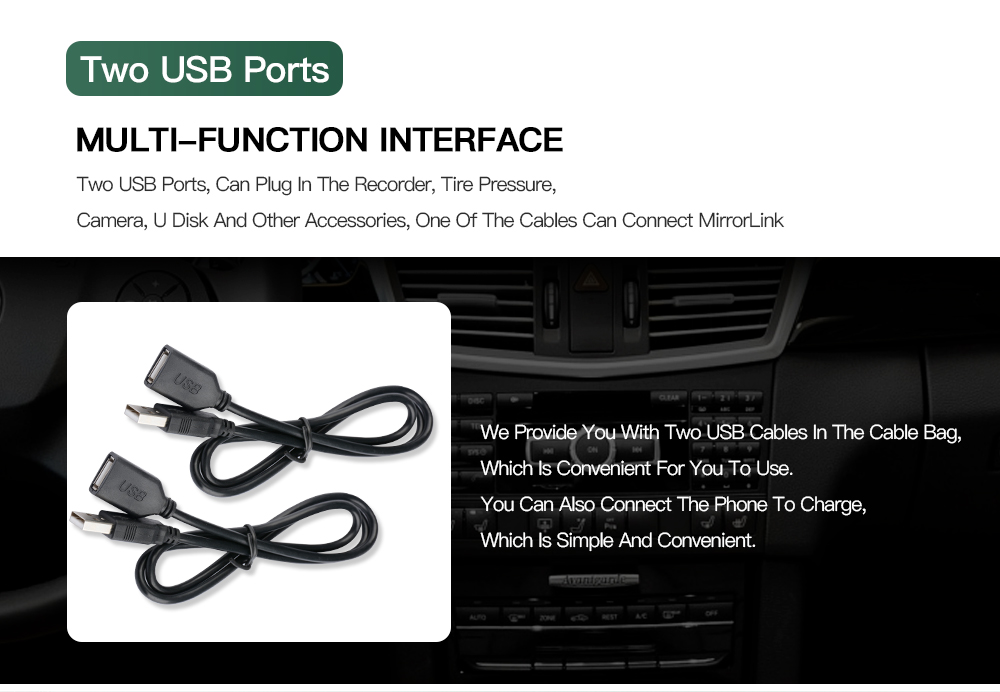 Our machine adopts imported power amplifier chip 7851L
Because we have a powerful dsp chip,we support 30 equalizer adjustments which means you have more power to control the soud of various frequencies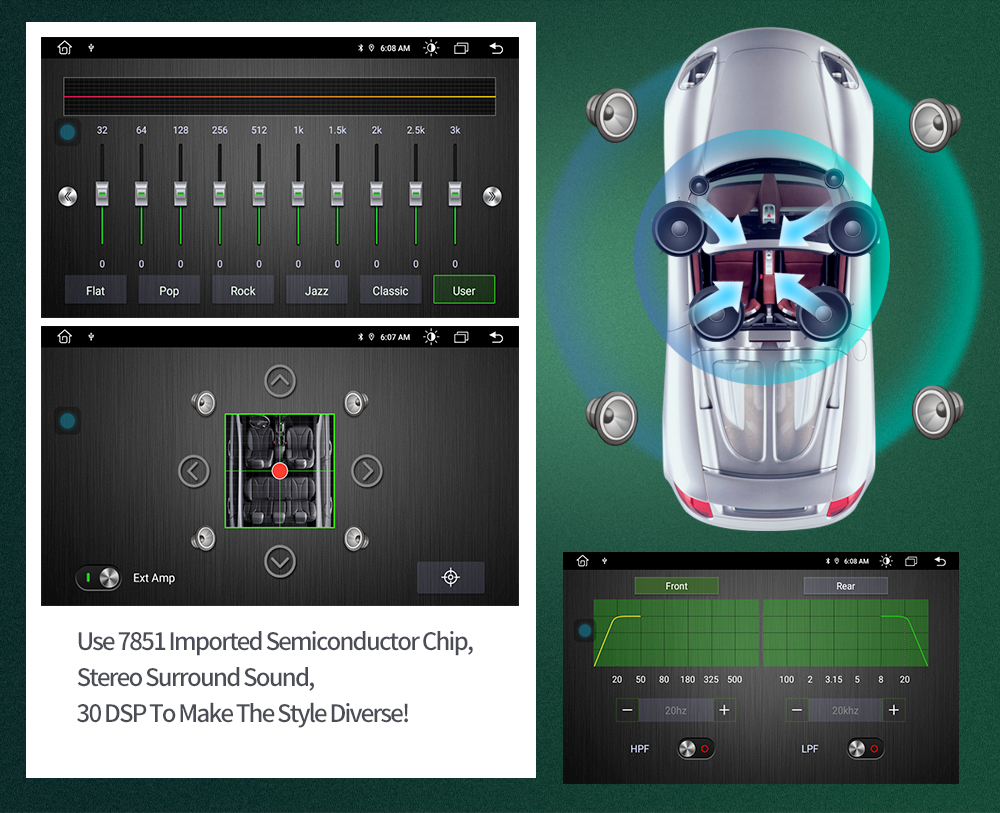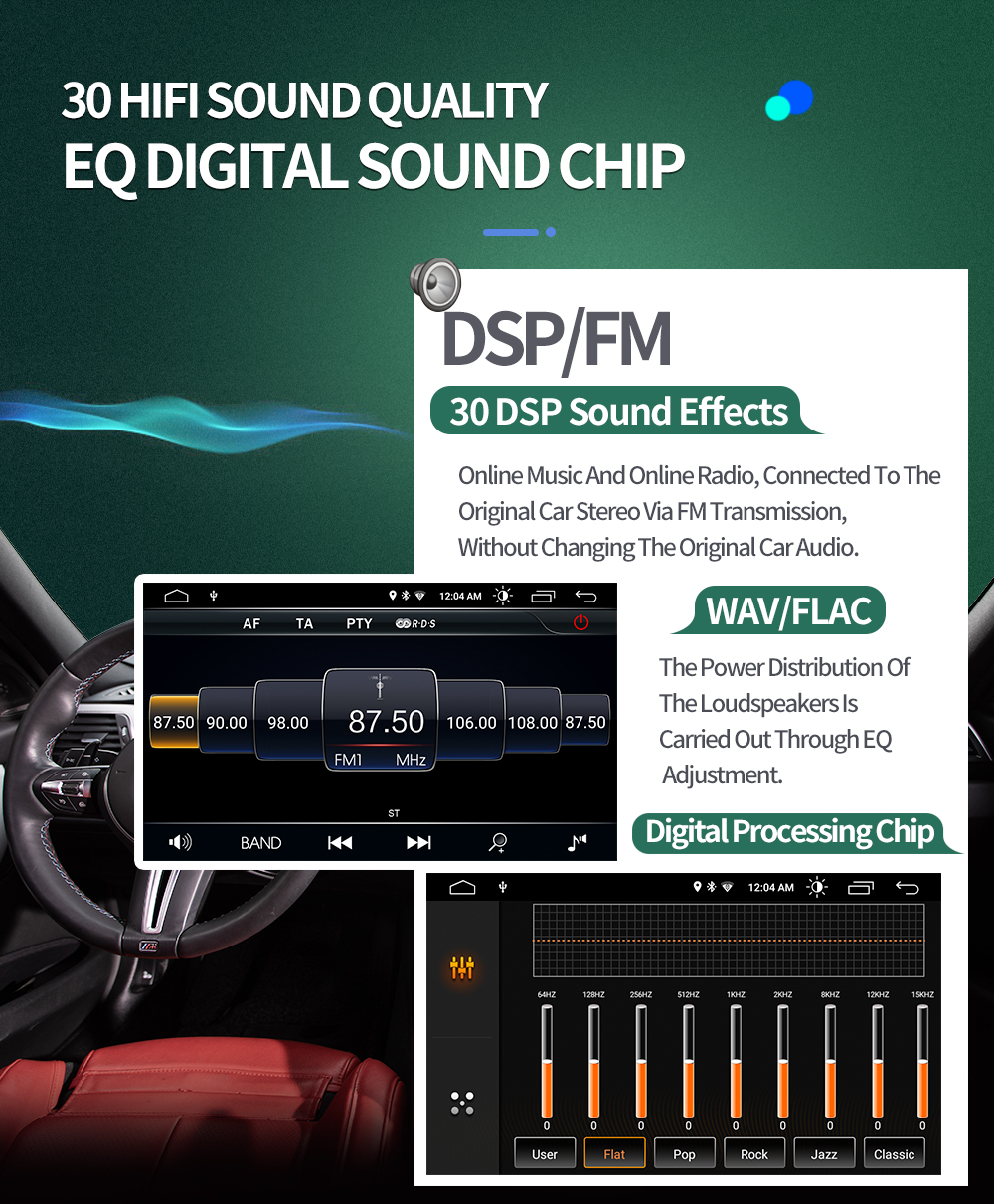 Includes maps across Europe, Africa, South America, North America, Oceania and Asia!
Install and update free maps
Built in phonelink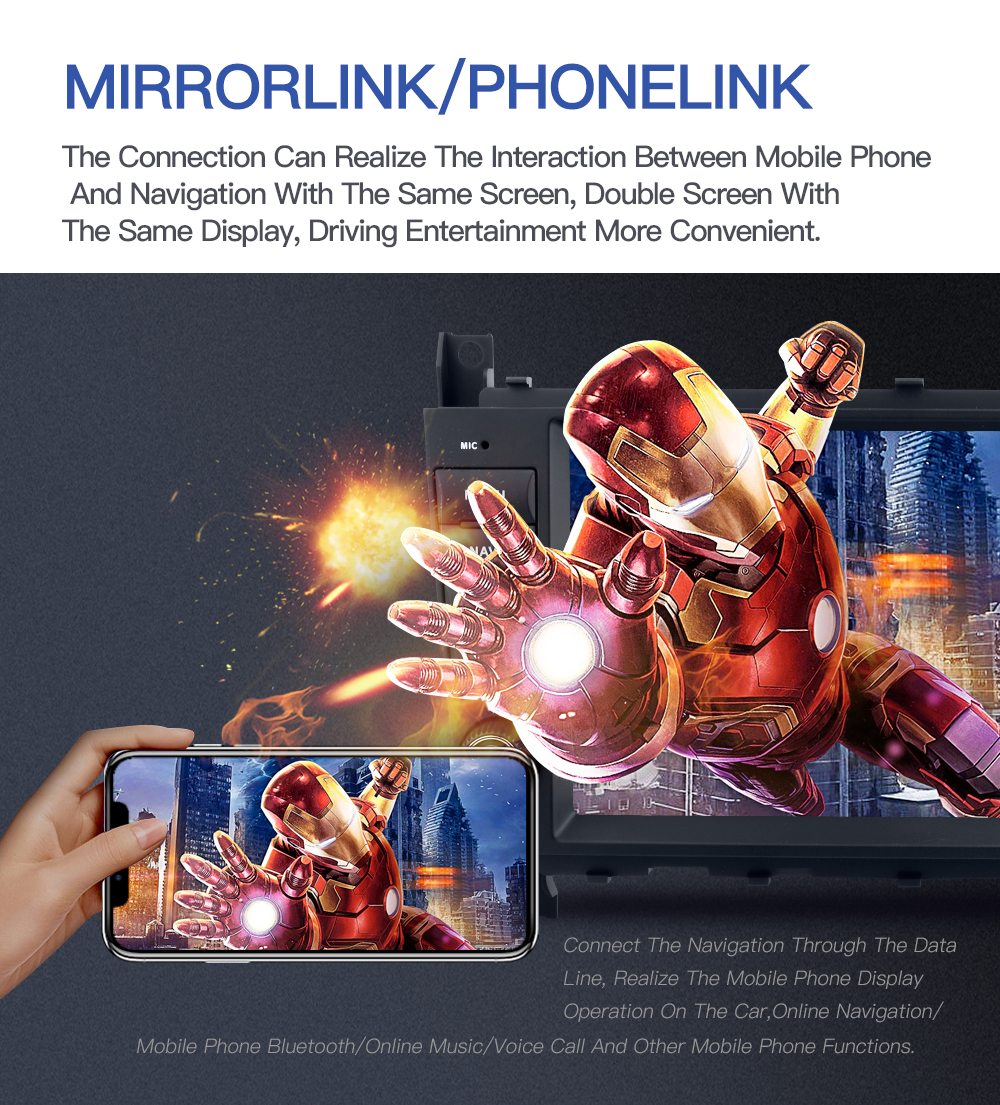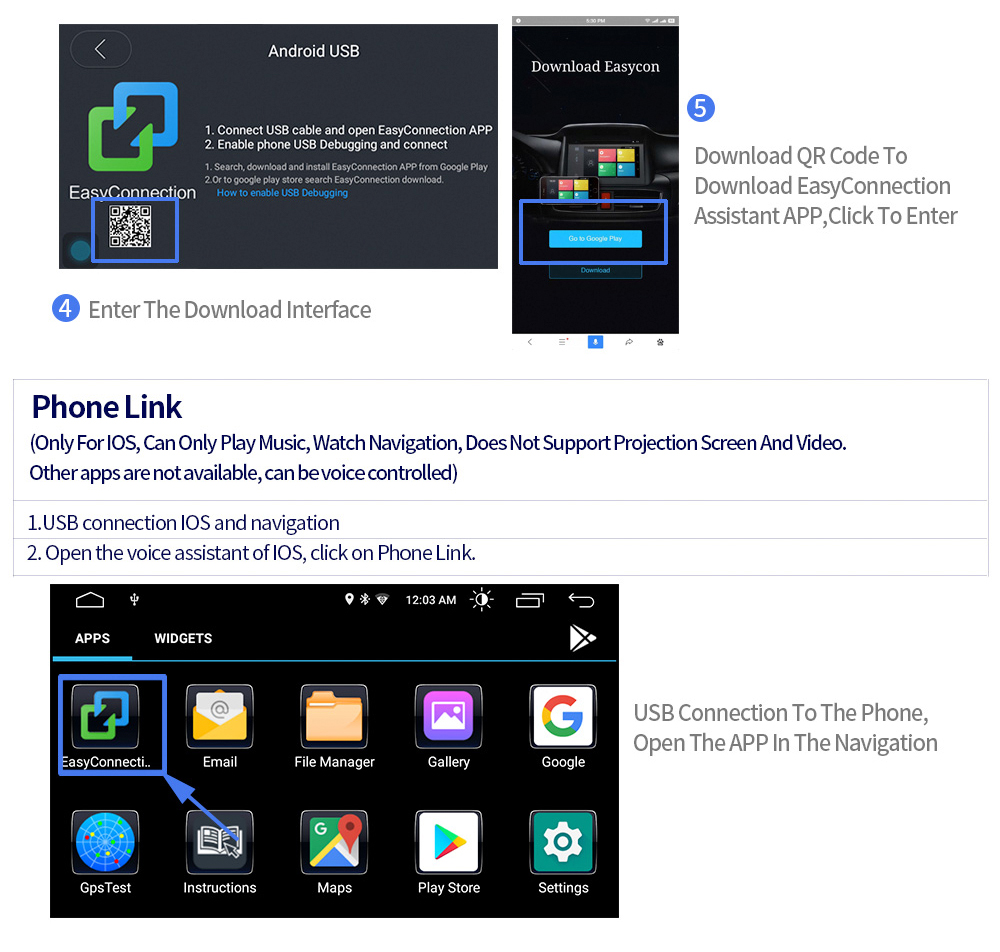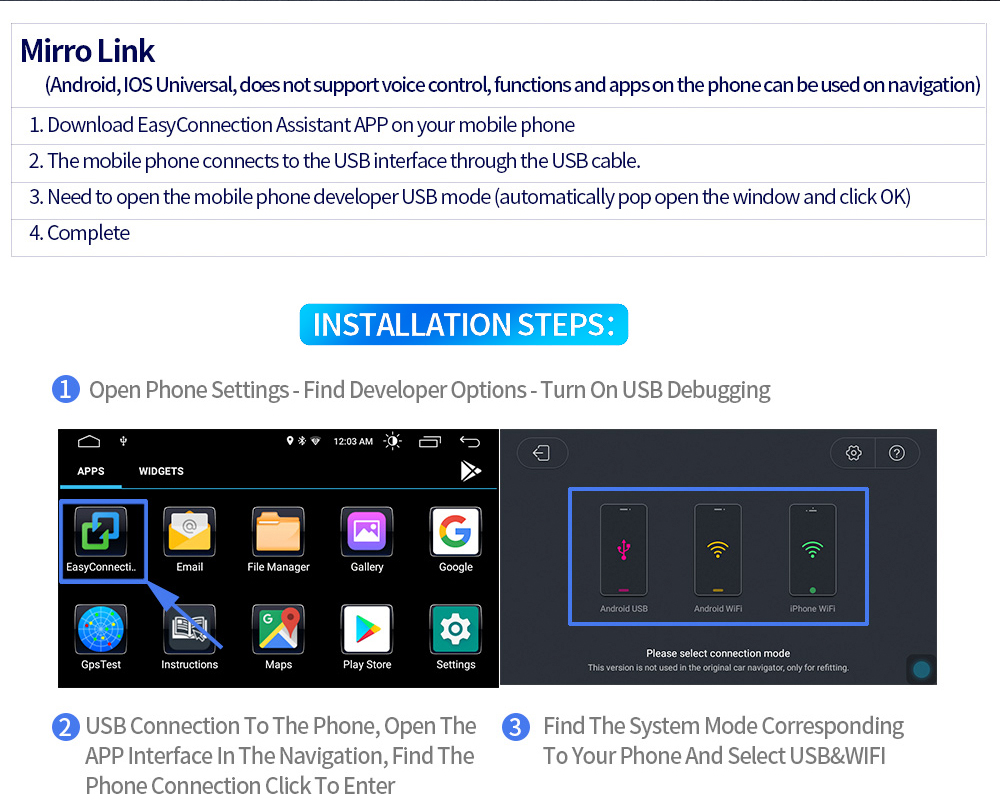 Support Multiple Format Playback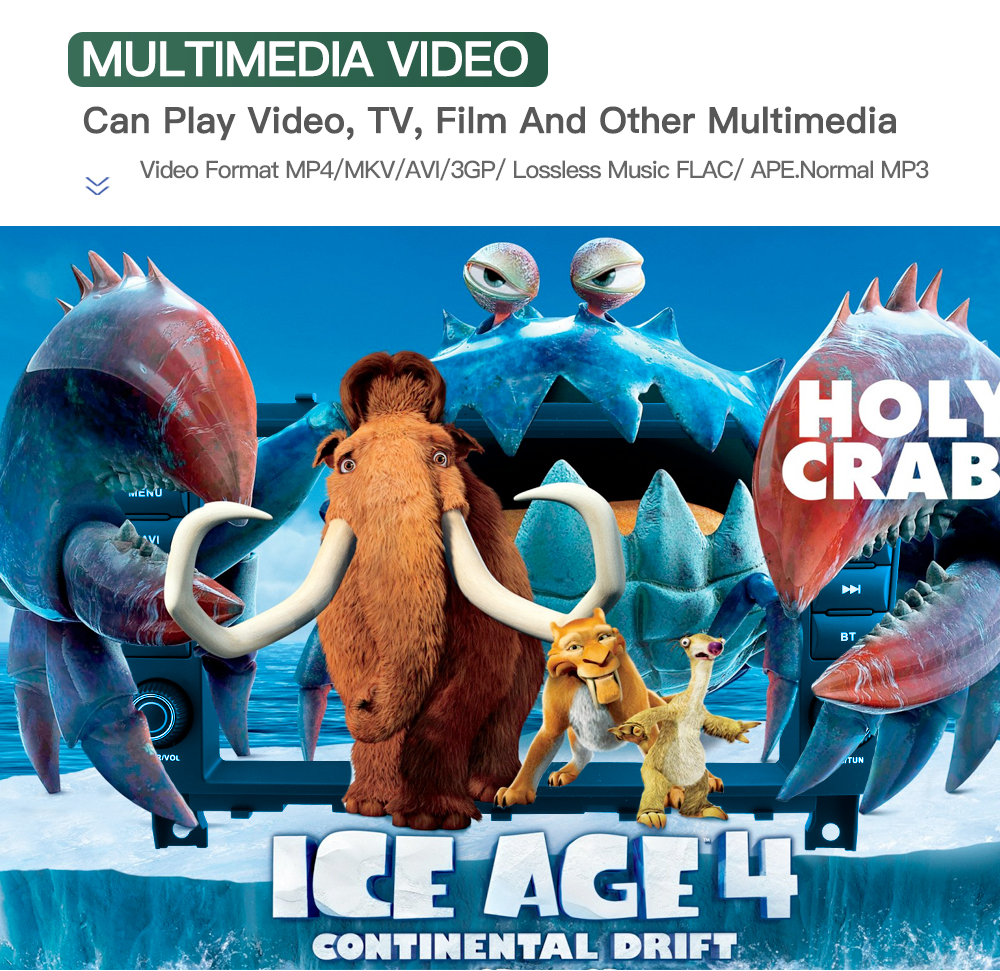 UI Interface & Main Menu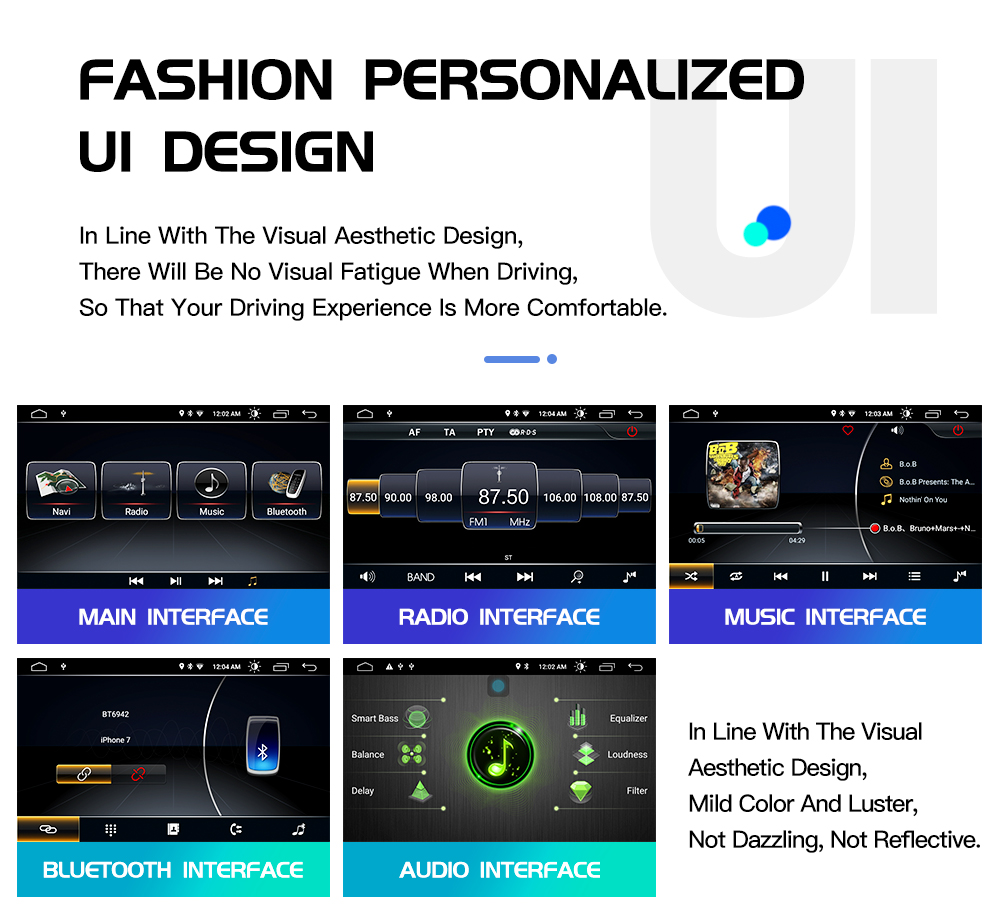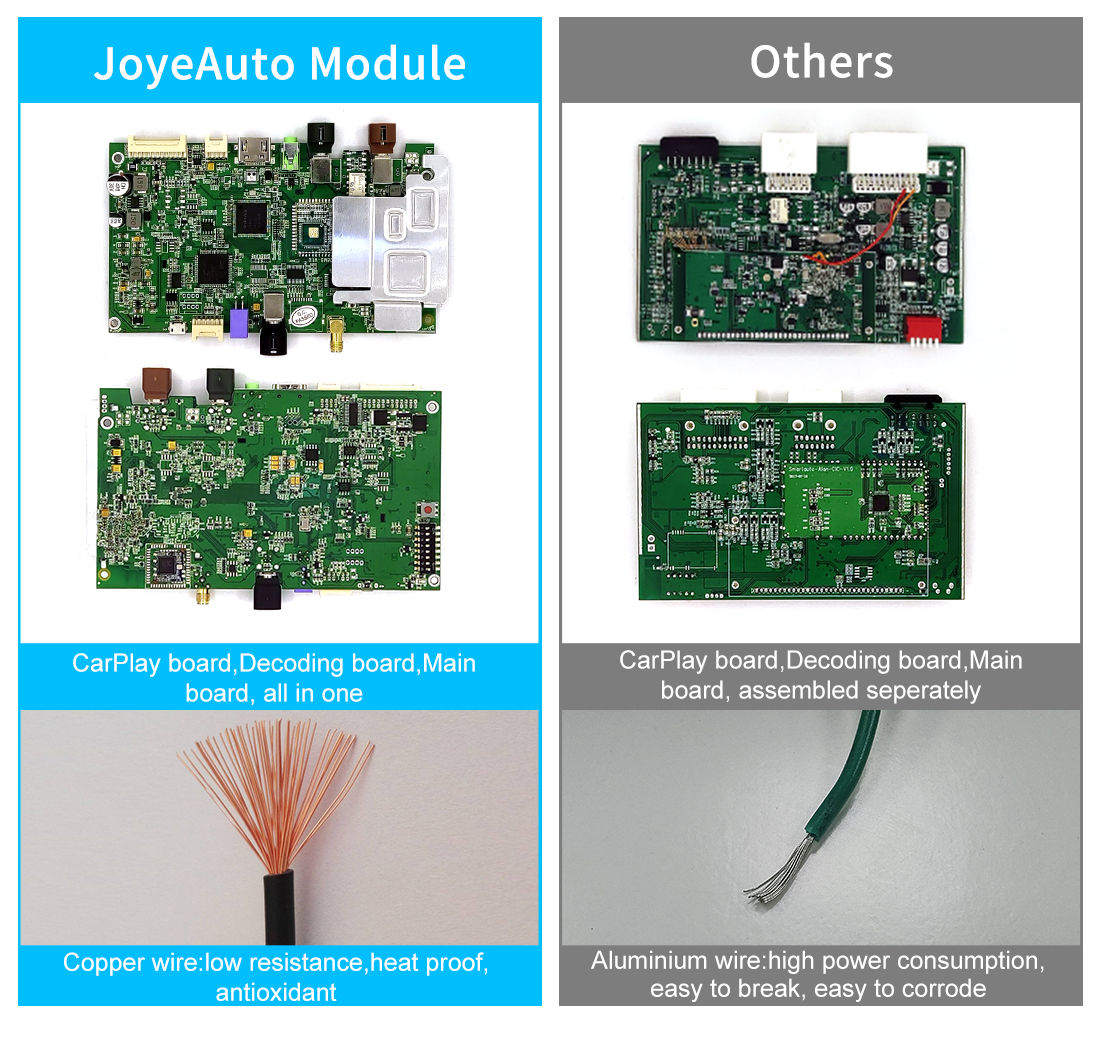 Before placing an order, please confirm, which one is your car in the picture, it can be shipped here immediately, without delaying your time